Name: Skully
Alias: Masked Maniac (Public), Cthulhu's Worst Nightmare (Self-Made), Lee (Fake Alias)
Appearance:
Alignment: Chaotic Good
Affiliation: SEU
Personality: Far less serious, Joking, though when push comes to shove, he too, can be serious. He is also very flirtation in some cases He is also quite bold. Despite primarily being a self-serving thief, he is not without noble qualities.
Age: 22
Species: Superior Human
Gender: Said to male or Genderless
Pronouns: They/Them/Theirs or His/He/Him
Sexuality: Demiromantic
Skills:
Training Regimen
Seduction
Combat (Laido, Boxing, Kick Boxing)
Swordsmanship
Ricochet Mastery
Weapons:
Divine Black Blade (In Pic)
Shuriken (37)
Kunai (34)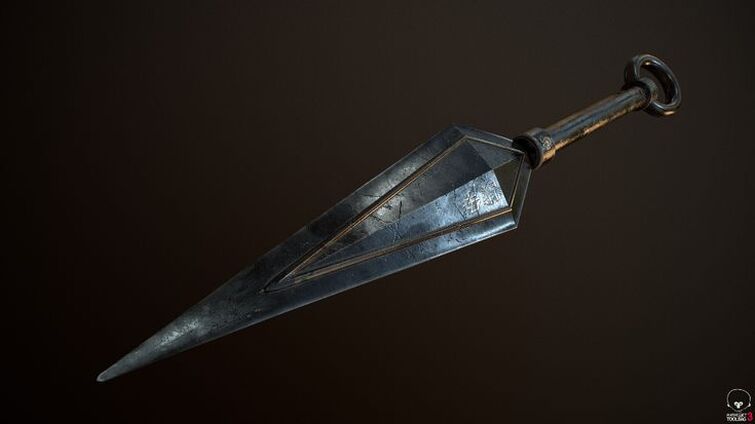 Power level/Ranking: Zeta
Powers/Abilities:
Supernatural Condition (II)
Gravity Manipulation (Advanced)
Rage empowerment
Combat Empowerment
Killing Instinct
Bloodlust Aura
Enhanced Senses
Enhanced Combat
Slash Projection
Megaton Kick/Punch
Indomitable Will
Eldritch Slayer:
Anti-Regeneration Weaponry
Eldritch Studies Mastery
Eldritch Power Negation
Corruption Immunity
Fearlessness
Psychic Immunity
Weaknesses:
Emotion Manipulation
Omni-Psionics
Absolute Regeneration
Supernatural Condition (V)
Absolute Condition
Sensory overload
Alexander
Backstory:
Extra Info:
5'9
They do plan to reveal their gender..
They are very good at making pizza from scratch
They have a older sibling named 'Bug Eye'
Add to favorites